05 Nov

Becoming A Rakeback Professional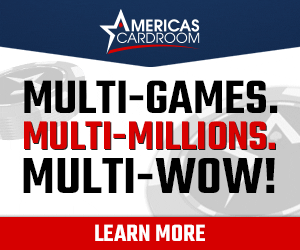 A rakeback professional is a high volume, mass multi-tabling online poker player who typically creates his/her wealth through rake chases, bonuses, milestones, and of course, rakeback. While rakeback professionals do care about their own quality of play, their primary objective is to play as many hands as possible, in as many hours as they can handle. In general, rakeback professionals earn very little from actually playing poker, but still can make a fortune due to the rakeback they've generated.
For some rakeback professionals, it's a great day if you book a small win at the tables, and an average day if you breakeven or lose slightly. Since a rakeback professional's real profits are coming from the rakeback payments, any profits from the actual game itself are considered an 'added bonus'. Weird, right? However, even if you play in cash games with stakes as low as $50, grinding a full schedule with a 36% rakeback deal can still earn you over $2,000 per month in rakeback. Suddenly breaking even at the tables doesn't sound so bad, does it?
The lifestyle surrounding a rakeback professional may not be that exhilarating, but if you adopt a simple playing style and stick with a consistent grinding schedule, the rakeback benefits you'll receive will greatly outweigh the swings you'll undoubtedly endure along the way. If you play comfortably within your bankroll and set aside ample time to study your game for leaks as well, you can make yourself an easy living.
EVEN IF YOU PLAY IN CASH GAMES WITH STAKES AS LOW AS $50, GRINDING A FULL SCHEDULE WITH A 36% RAKEBACK DEAL CAN STILL EARN YOU OVER $2,000 PER MONTH IN RAKEBACK.
Are you considering joining the rakeback professional club? Read these rakeback professional suggestions below, write them down, and memorize them. Better yet, bookmark this page. Becoming a rakeback professional can be a struggle and avoiding the notorious 'burnout' is inevitable.
RAKEBACK PROFESSIONAL SUGGESTIONS
1. Forecast Your Plan And Schedule – Pick a reasonable amount that you'd like to earn in rakeback for the month and then figure out how much volume you'll need to play at what stakes and with how many tables. Make the numbers easier on yourself by breaking down the goal down into how much you'll need to play per day, week, and per month.
2. Stay Sharp – Poker is an evolving game. Stay on top of the competition by collaborating with likeminded individuals in the forum and training sites. See what's working for others and try to incorporate it into your own game.
3. Add More Tables – Just like a bodybuilder in the gym, try to build upon your last exercise. If you can comfortably play five tables, add a sixth table. Once you are comfortable with six, add a seventh. Rinse and repeat. Remember, more hands = more rakeback.
RELATED: Claim 27% Rakeback @ Americas Cardroom  →
RELATED: Claim 27% Rakeback @ Black Chip Poker  →
RELATED: Claim 27% Rakeback @ True Poker  →
4. Add More Screens – The top rakeback professionals all use multiple monitors when they play. More monitors = more hands = more rakeback!
5. Avoid Distractions – Turn off your phone, close out of your browser, and focus. The only thing you should be focusing on is playing your best.
6. Purchase A HUD – A prerequisite for becoming a rakeback professionals is owning a heads up display software like PokerTracker4 (or Holdem Manager 2). A HUD allows you to keep tabs on your opponents, even when you have that table minimized. Not only will using a HUD help you analyze your own game play, it'll aide you in making smart, +EV decisions in only a fraction of the time.
RELATED: What Is Rakeback?  →
RELATED: How Does Rakeback Work?  →
RELATED: How Important Is Rakeback?  →
RELATED: How Much Rakeback Do You Make?  →
RELATED: Can I Get Rakeback On An Existing Account?  →
RELATED: Is Rakeback Legit?  →
RELATED: How To Get Rakeback  →
7. Go Outside! – Easily the most important suggestion of all, maintaining a social life while also balancing the lifestyle of a rakeback professional is incredibly important. Not only does this help you avoid burnout, but the mental breaks will also help your mind refuel for the next session. And besides, sitting in front of a computer day after day is – life EV.
As I'm sure you may have noticed by now, becoming a rakeback professional is not suitable for everyone. But if you've made it this far into the article, perhaps you are ready to take the plunge! Click here to view all of our rakeback deals.